This page walks you through the events that occur after you have won all five Titan Badges from Arven.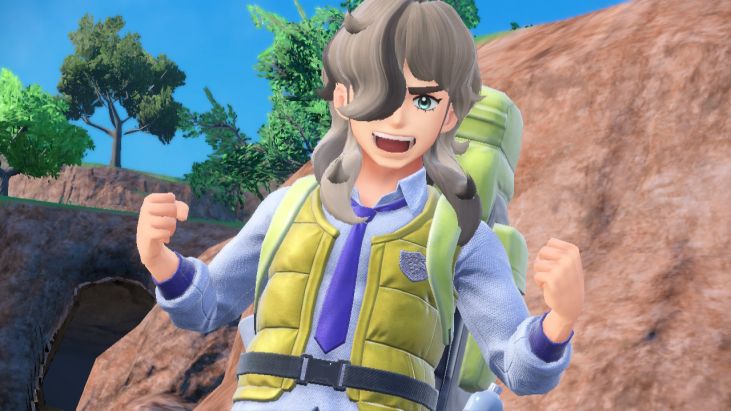 Contents

[]
The Lab
After you have won all five Titan Badges, there is a cutscene, and Arven will unlock the lab in Poco Path. Approach the lab and there will be a cutscene where the Pokémon Professor asks for your help. Go outside, and if you are ready, you can talk to Arven and say Yes to battle him.
Battle Arven
Pokémon Trainer Arven has a level 58 Greedent, a level 60 Scovillain, a level 62 Garganacl, a level 61 Toedscruel, a level 59 Cloyster, and a level 63 Mabosstiff with Tera Type Dark. You get 12600 Pokédollars for winning.
Complete the Champion Assessment and Operation Starfall
Before you can proceed, you need to get all eight Gym Badges and pass the Champion Assessment, and you need to get all five Team Star Badges and complete the events that happen after that.
After you complete both, you will get a call from Arven, who will add a destination to your map, near Medali. Go to Medali, then go southeast to the destination on the map.