With the Vorpal Sword, you can reveal Dhaos's hidden castle. This will open up a number of useful side-quests.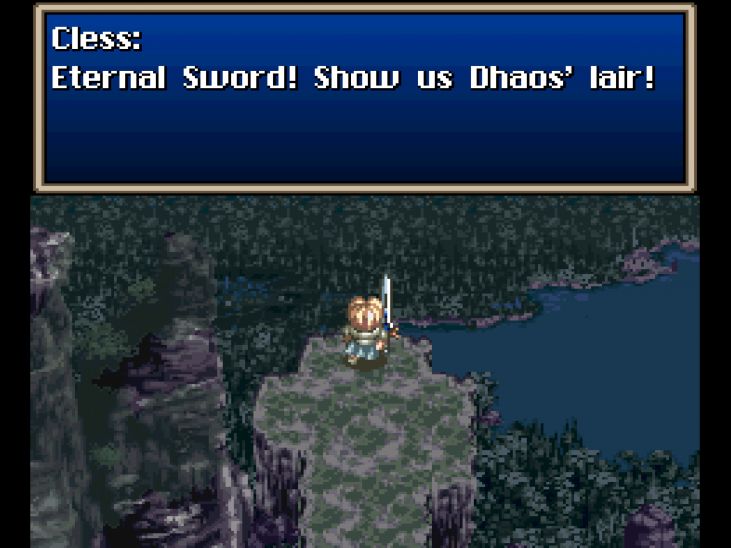 Contents

[]
Go to Ary
Go to Ary, which is south and slightly west of Alvanista. Go into the inn and pay for the night. There will be a long cutscene. Then, when you leave your room, someone will come talk to you.
You will get the Mana Earring, which is an accessory that you should equip on Mint now.
You need to go to Dhaos's castle if you want to do the last remaining side-quests, so go to the cave that is west and slightly north of Ary.
Ary Cave
In the cave, go up the stairs. Follow the path to start a cutscene.
After you arrive at Dhaos's castle, you can leave the area so that you can do the sidequests that have now been unlocked. To leave, go south and you will be transported back to the mountain near Ary. Go south and follow the path to go back outside. You can come back here when you're ready to face Dhaos.
Sidequests Before Dhaos
Now that you have revealed Dhaos's castle, there are some sidequests that you can do before you face Dhaos: